Welcome to the SFWoA Digital Gallery! SFWoA is one of the fastest and largest growing parks in North America. With the addition of a wild life park and a brand new flying coaster (titled X-Flight) to be installed for the 2001 season, SFWoA is truly on it's way to becoming a great amusement park. Whether a frequent SFWoA guest, or you're yet to discover SFWoA, you'll enjoy this page. With pictures of almost every attraction in the park, you'll be sure to get that feeling that you are ACTUALLY there! I'll also include trip reports of my visits to the park on this page. Enjoy!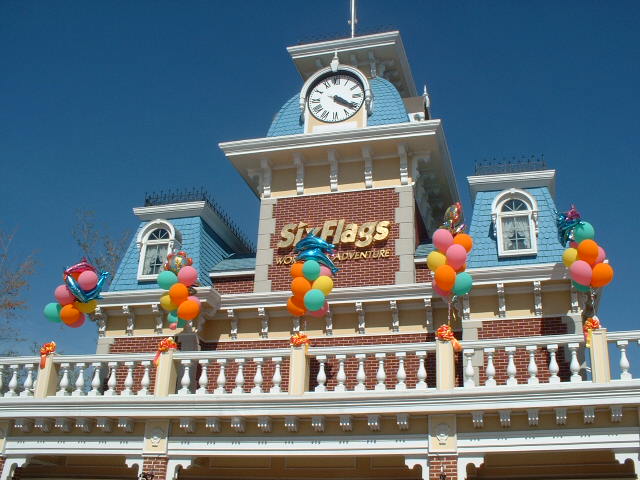 RECENT UPDATES/TRIP REPORTS:
August 9, 2001 - Instead of posting hundreds of pictures on this site, I have decided to use Fotki.com. I will include a link to the pictures everytime I take pictures of any park. I visited the park yesterday, and the pictures I took are located HERE.